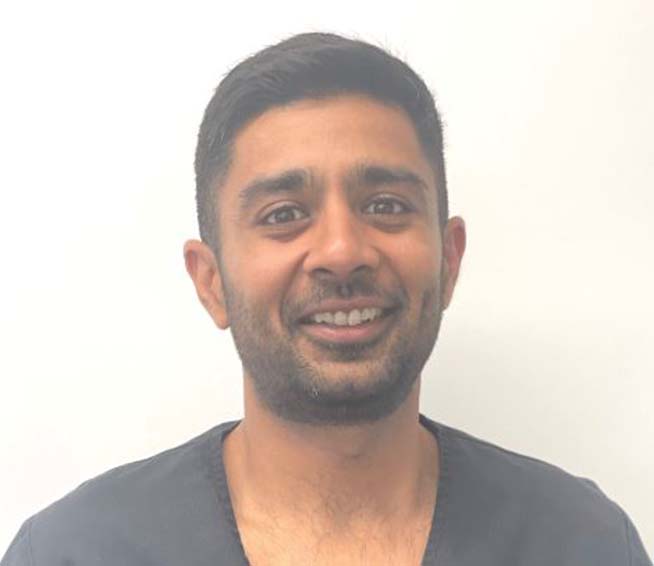 Dr Dip Malde
Associate Dentist
GDC 211408
Dip was born in Kenya and moved to the UK in 2006 to study dentistry. He completed his dental undergraduate training from King's College in 2011, passing with Honours. He has since worked at a number of dental practices in the Midlands, London, Hertfordshire and Essex. His passion for dentistry and pursuit to achieve clinical excellence has led him to undertake several courses over the past few years. Dip has a special interest in implant dentistry and periodontology. He is currently close to completion of the Masters in Periodontology at the University of Essex, with the view to becoming a periodontal specialist list one day.
Dip is known for his attention to detail and wanting to achieve the best possible result in every case he undertakes, be it dental implants, periodontal surgery and everything else in between. He has a calm and gentle manner, putting even the most nervous patient at ease. He always puts his patients first and adopts a flexible bespoke approach with every client.
To find out more about Dip, his services and what his patients have to say about him, visit his website www.drdipmalde.com.
BACK TO OUR TEAM